About Dr. Qandeel Soomro
Dr. Qandeel Soomro is a board certified Internal Medicine Physician. She earned her medical degree from Dow Medical College Karachi, Pakistan. She completed her Internal Medicine training at University of Missouri Kansas City. Early in her academic career, she worked as a hospitalist and later joined primary care practice in DC. She gained tremendous amount of experience in managing wide spectrum of diseases in a diverse patient population.
As a physician with over 3 years of experience in various clinical settings she possesses distinctive skill sets in caring for her patients, it allows her to assess their condition, come up with a diagnosis and a treatment plan using evidence-based, patient centered medicine.
In her free time, Dr. Soomro enjoys reading and cooking.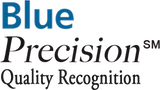 Schedule Your TeleHealth or In-Person Appointment
Most Major Insurances Accepted