BlueSleep works closely with Medical Offices of Manhattan and Manhattan Cardiology to exclusively diagnose and treat sleep apnea, a condition which raises your risk of heart disease, high blood pressure, and stroke.
The BlueSleep medical team includes sleep specialists board certified in Otolaryngology (ear, nose, and throat), Neurology, Pulmonary Medicine, and Dental Sleep Medicine. All medical providers provide remote consultations by telemedicine. The medical staff is supported by a well-trained call team that provides immediate response to patients' questions about telemedicine visits, billing questions, and scheduling.
BlueSleep's CEO and Medical Director is Jordan Stern, MD, a founding member of the Sleep Technology Council of the National Sleep Foundation. He has held leadership positions in New York City Teaching Hospitals as director of head and neck surgery and has published extensively in the medical and lay press on head and neck cancer and sleep disorders.
How do you prepare for BlueSleep screening?
If you are experiencing persistent symptoms of sleep apnea, such as daytime fatigue, irregular sleep schedule, or issues like snoring, erratic breathing, or choking during sleep, you should consult with your doctor to see if a sleep test may be appropriate for you. Treatment steps will depend on the results of your initial three-day sleep study.
Why use BlueSleep?
Sleep apnea can affect every aspect of your life, straining relationships and impacting your ability to function during work and free time. Lack of healthy sleep can cause a range of negative effects on your overall well-being, with sleep apnea being associated with conditions that include high blood pressure, heart disease, and diabetes.
We are proud to partner with BlueSleep in order to provide easy at-home testing for our patients. This partnership also gives Medical Offices of Manhattan and Manhattan Cardiology convenient access to a panel of sleep experts to get the most accurate diagnosis and get specialized, individualized treatment for their sleep disorder.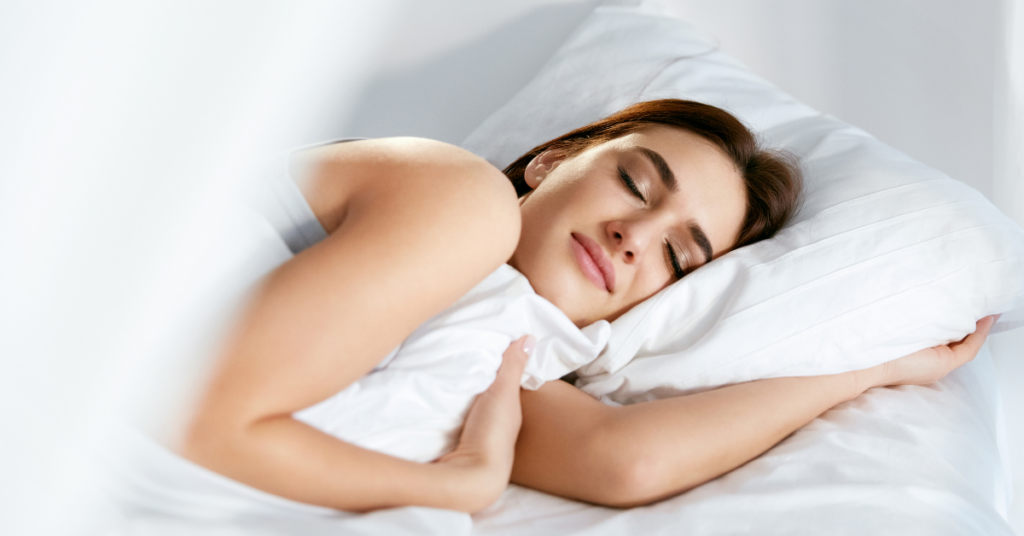 Steps taken will depend on the results of your sleep study, but BlueSleep screening may progress as follows:
Your Medical Offices of Manhattan or Manhattan Cardiology provider will recommend you to take a 3-night home sleep test.
BlueSleep scores the home sleep test and sends the results to your provider.
Depending on the results, your provider may recommend you see a BlueSleep Specialist.
A BlueSleep Specialist will review your home sleep test results; answer any questions about your sleep issues and recommend an oral device or CPAP for treatment.
If you're a CPAP candidate, BlueSleep will send a prescription to a CPAP company that will authorize your insurance and confirm the date and delivery of your CPAP to your home. Depending on the CPAP company, BlueSleep or the CPAP company will help you set up your CPAP virtually. Two to four weeks after you start the CPAP treatment, you will have a telemedicine visit with BlueSleep to review your progress with CPAP.
If you're an oral device candidate, a BlueSleep Specialist will set up an appointment for you to have your teeth digitally scanned by a BlueSleep Dental Team at 245 5th Ave, 3rd Floor. The scan takes about 15 minutes. The BlueSleep Billing Team will verify your insurance and let you know your payment responsibility, if any. Oral devices are covered by insurance but subject to deductibles, copays, and coinsurance like all other covered medical services.
BlueSleep sends the scan to the lab to manufacture your custom device. The lab sends the device directly to you.
Prior to using your device, you will have a telemedicine visit with the BlueSleep Dental Team to learn how to use your device properly.
Here's a video explanation of how to take the NightOwl Home Sleep Test. For more information on BlueSleep, the following links may be helpful:
BlueSleep's Diagnosis & Treatment Process
BlueSleep's Billing & Insurance Questions
Customer Testimonial on BlueSleep
If you are given an oral device for your sleep disorder, you will use the device for 4 weeks before taking another 3-night home sleep test to gauge the effectiveness of the treatment. A BlueSleep Specialist will review the results of the test with you and answer any questions about your sleep. Any major changes or worsening of your condition throughout treatment should be reported to your doctor.
BlueSleep accepts most major insurance plans: Aetna; Cigna; Oxford; United Health Care; 1199; 32BJ; Blue Cross; Emblem; Oscar; and Medicare, as well as self-pay. See BlueSleep's payment policies here.
There is very little risk associated with undergoing a sleep study, and it is in general far less advisable to ignore a potentially serious sleep disorder.