For many people, the annual physical exam is the cornerstone of preventive health care – a yearly ritual that provides peace of mind and reinforces the doctor-patient relationship. Annual exams typically share a set of standard features, but more specialized physicals can be needed for situations such as work, sports or travel, and physicals for men and women have their differences, too.
With an annual physical, your doctor is better able to obtain a holistic knowledge of you, your lifestyle and its effects on your overall health. During your visit, your doctor will evaluate your health and address any concerns you may wish to discuss. After s/he completes a physical exam, blood and urine tests and an electrocardiogram, s/he may also recommend that you do any necessary and age-appropriate screening tests, e.g. colonoscopy, bone density evaluation or mammogram. Working with you, the doctor will be able to develop an overall plan of care including recommending tests, vaccinations, supplements and referrals to specialists as needed.
Before going in for your physical exam, you should gather any documents relating to your medical history, including a list of medications that you have been on, surgeries you have had, names and contact info for other doctors you have visited recently, and any unusual symptoms or pain that you have been experiencing. If you have an implant such as a pacemaker, bring a copy of both sides of your device ID card. The day of your exam, wear something comfortable and avoid clothing that is tight, restrictive, or difficult to take off.
Preventative check ups can catch potential health issues before they become serious, and support a healthy lifestyle with information on wellness and self-care. Healthcare professionals stress that visiting your primary care doctor once a year can have benefits that last all year long, including:
A better relationship with your doctor. Keeping connected with your doctor helps him or her stay up to date on your health concerns and builds confidence and trust. Having an annual visit when you're healthy and not stressed about a specific health concern allows you and your doctor time for talking about any important issues and questions you might have. And if you do have any ongoing health issues, your doctor has an opportunity to check your progress.
Reassurance that all's well. An annual exam can provide peace of mind that there isn't a hidden health problem that could be serious. It's an opportunity to discuss any worrisome issues so that your doctor can address them – or reassure you that there's nothing to worry about.
Early detection of health issues. The routine tests and thorough examination of a standard annual physical are intended to spot any potential health problems, and address them before they become serious. A routine physical exam could reveal a hidden health concern well before any symptoms appear so that your doctor can start appropriate treatment right away.
Opportunities for prevention. The annual physical gives your doctor an opportunity to help you plan for prevention and head off problems before they can develop. At this time, your doctor can offer suggestions about diet, exercise and other lifestyle changes that could keep health problems from developing or worsening.
Depending on your age, overall health and other circumstances, the components of your annual exam could vary, but a standard annual physical typically includes two parts:
​A general physical examination. The annual exam includes a thorough examination of the body and skin as well as hearing and vision. Doctors observe a patient's movement and coordination and check reflexes. In certain circumstances, doctors might also check a patient's memory and cognition.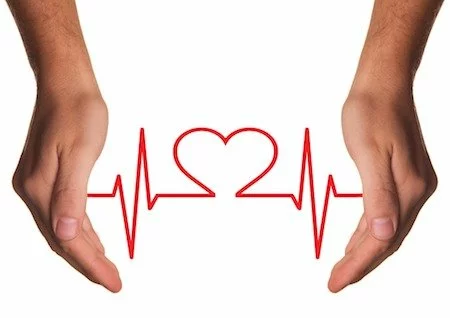 Screening tests. An annual exam can also include a variety of screening tests such as a blood pressure check, urinalysis and a basic blood panel. Along with these, your doctor might recommend other tests targeted to your individual circumstances, such as a bone density screening or mammogram.
An annual physical can be simply a general check-up, but a more specialized exam might be required or recommended for special circumstances such as work or travel.
Work-Related Physicals
In some workplaces, a new employee might be required to get a physical exam before starting work. This kind of exam typically includes a general physical, plus any additional considerations relating to the demands of the job, such as vision or hearing, or the ability to lift a certain amount of weight.
Women's Health Physicals
Along with the usual parts of a typical physical exam, a woman's physical exam can also include a check on reproductive health, with tests including a breast exam and a women's health questionnaire. Regular annual exams might also be needed for users of certain kinds of contraceptives.
Men's Health Physicals
Annual exams for men can also include tests and check-ups related specifically to men's health issues, such as a prostate exam, a check for hernias and an exam of the genitals for signs of cancer or sexually transmitted diseases. The annual exam also gives doctors the opportunity to talk with patients about issues related to men's health, such as risks for heart disease or hypertension.
Travel Physicals
Under some circumstances, a physical might be required or recommended before traveling abroad, especially if an individual has ongoing health problems of any kind. Tours, study groups and school travel programs might require all participants to get a health clearance, and if you're getting vaccinations before traveling to a risky part of the world, you may have an exam as well.
Insurance Physicals
Some health and life insurance companies require insurance purchasers to have an exam in order to qualify for a policy or for certain considerations within a policy. An insurance-related physical exam might focus on certain issues, such as the status of pre-existing conditions, or risk factors such as obesity.
Not all annual physical exams are the same. The kind of exam you have depends on your individual circumstances and the status of your health. That can change over time so that your annual exam might include additional checks and tests or eliminate ones that are no longer needed. In any case, though, an annual exam can help you and your doctor keep in touch, nip health issues in the bud and ease any concerns you have about your overall well being. That yearly visit can pay dividends for the rest of the year – and set the stage for a healthier future.
After leaving your physical checkup, you can feel free to go about your day as usual. Your primary care provider may ask you to come in for a follow-up appointment to go over test results and further screening.
The risks of going in for a physical examination are few and minor. If you are having blood drawn to be tested, the needle may cause some pain and discomfort, and could leave behind a small bruise that will most likely heal within a few days. If you are prone to worry, unusual test results could cause you needless stress. Make sure to ask as many questions as you need to for a clear understanding of your examination results.