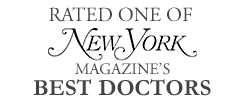 Meet our team of Board Certified, clinically and academically accomplished Physicians, expert Nurse Practitioners and dedicated Staff!
At Medical Offices of Manhattan, we work together using the most innovative methods and the latest technology to ensure our patients make the right decisions and receive the right care.
Medical Offices of Manhattan's mission is simple: to provide invaluable diagnostic and treatment recommendations. Our mantra is just as simple: early detection is paramount to prevention.
To provide this world-class model, we not only have the most medically qualified doctors, we support them with passionate nurses, physicians assistants, and staff to deliver the all around care that you need.
Humanitarian efforts, participation in healthcare-related organizations and family commitments weigh-in to round their professional and personal lives. They "practice what they preach" by living a healthy lifestyle through regular exercise, a nutritional and smart diet, and staying in tune with the balance of their mind and body.
Our Doctors are role models for our patients and understand the importance of "listening" to their bodies.