Onsite COVID Testing for Organizations
Medical Offices of Manhattan Partners with LabFinder to Help Your Organization with COVID-19 On-site Testing and Workplace Testing 
Branded Scheduling Page with Organization Logo (Optional)

Appointment Availability

Patient Pre-Registration Online

Minimum Wait Time at the Testing Site

Easy and Electronic Access to their Results

Electronic Payments
Onsite COVID Testing and Workplace COVID Testing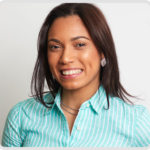 For More Information Call Raquel or submit your info below:
Raquel Perez
Covid Compliance Officer (CCO)
(347) 330-7722
Get Onsite COVID Testing for Your Organization
Contact us to determine if the physical space for set up and the number of people that need testing allows for onsite testing.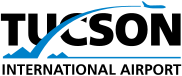 Labfinder's COVID testing is a seamless and foolproof way to test large numbers of cast and crew for film production in the New York area. We have the utmost trust in LabFinder to administer quality tests in a safe environment providing accurate results within a quick turnaround. Gaining easy access to results via the LabFinder app has proven to be instrumental in our goal to maintain safe film sets for all cast and crew. I would highly recommend LabFinder and MOM as a reliable testing facility in the New York area.
Workplace COVID Testing for Corporations
Wanting to assure your workplace and employees are safe? Want to begin having your workforce come back to the office? Organize COVID-19 Testing for your company.
Onsite COVID Testing for Universities
Want to test for your university and keep your students safe in their bubble? Custom logo scheduling pages allow students to self-schedule or control the scheduling through your health center.
Onsite COVID Testing for Weddings
Want to be sure you and your guest are safe before and after your big day? Ask us how we can help with COVID testing both before and after your wedding.
Onsite Testing for Movie and TV Production
Are you in the NYC area and want to be sure your production staff is safe? We offer onsite COVID testing for production teams.
Workplace COVID Testing for School Staff
Trying to have your staff return back to a normal school experience? High school, middle school, and elementary school teachers and staff are all trying to return to some normalcy. Keep them safe with COVID testing.
Onsite COVID Testing for Businesses
Make sure your business is safe for an event or just routine onsite COVID Testing for your business.