About Dr. Josephine Julian
Dr. Julian is friendly and compassionate. She has demonstrated an aptitude for providing complete care to her patients' acute, chronic and health maintenance needs while minimizing patient waiting time.
Dr. Julian completed her residency through Montgomery Hospital Medical Center in Pennsylvania, a Temple University School of Medicine Affiliated Network program. She is Board Certified through the American Board of Family Medicine.
Before joining Medical Offices of Manhattan, Dr. Julian was a physician with The New York Hotel Trades Council for many years providing medical care for hotel employees and their families in New York City.
She also has practiced with Geriatric Services in New York City providing medical care for geriatric patients.
Her other fields of extensive experience include management of Asthma, Contraception (birth control patch, oral contraceptives, vaginal ring), Diabetes, Heartburn/GERD, High Blood Pressure, High Cholesterol, Hypothyroid, Sexually Transmitted Diseases, Travel and Routine Vaccinations (such as Flu, Hepatitis, Human Papilloma Virus, Tetanus, etc.), Urinary Tract Infection, and Vaginitis (Yeast and Bacterial Infections).
She is continuously up to date with the latest medical treatments and technologies. She will coordinate your care through our network of specialists when necessary.
---
Patient Experiences with Dr. Julian
"Dr. Julian was so professional and took the time to answer all of my questions. She was by far the best doctor I have been to. I will definitely go back."
"Dr. Julian was attentive to my concerns and gave me a spacious amount of time to speak. As this was my first visit with her, I thought maybe there would be a more thorough check up going over a list of major health topics but it was mainly a patient led conversation. The clinical space was clean and modern. Administrative staff and medical assistants/techs were polite and professional overall. Blood work was conveniently right next door."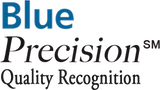 Schedule Your Appointment Today