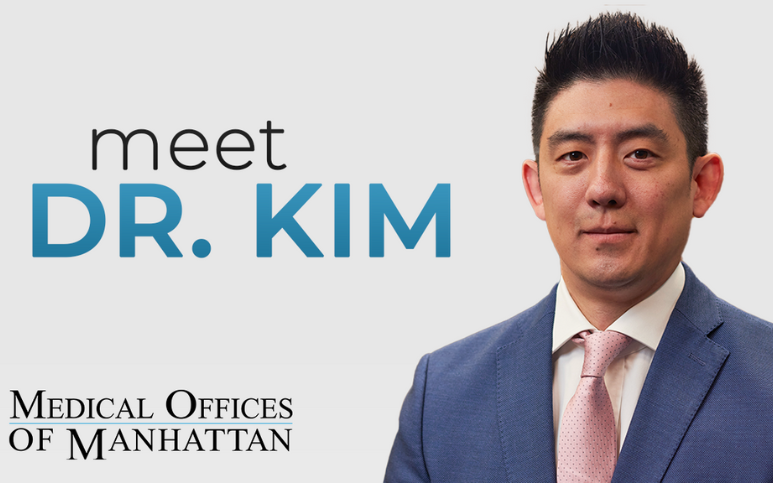 Meet Dr. Daniel Kim, a primary care physican and Medical Offices of Manhattan. Dr. Daniel Kim is a compassionate and dedicated, Korean-American, board-certified family physician. As a primary care specialist, he prides himself in taking his time to treat the "mind, body, and soul" of each of his patients.
Dr. Daniel Kim is fluent in Korean and enjoys working with the Korean communities of New York City to treat and educate patients. As an internal medicine doctor he prides himself as being the first point of contact for all his patients, not just the Korean communities, in educating themselves about the importance of preventative care.
Transcription:
My name is Dr. Daniel Kim, I'm a board-certified primary care physician at Medical Offices of Manhattan. I'm a former navy physician, having served over seven years taking care of our active duty service members and their families deployed overseas. But I'm a New Yorker by heart, being born and raised in Queens, and I'm very excited to be back in New York helping out this community.
I graduated medical school from Lake Erie College of Osteopathic Medicine in Bradenton, Florida, then went on to do my family medicine residency in San Diego, California with the United States Navy.
I've always wanted to pursue primary care medicine, mainly because I wanted to establish and build a long-lasting relationship with our patients and help them achieve their health goals. Now, I think primary care is crucial in medicine with prevention. I think by working with our patients and taking an active approach with their overall healthcare, we can prevent some of the chronic conditions that are so prevalent in our country, such as high blood pressure, diabetes, high cholesterol, and heart disease. With education and educating our population, and also just advocating for their overall wellbeing, we can stay ahead of many of these chronic conditions.
On my free time, I like to stay as active and fit as possible. I mean, I love going to the gym, I love working out, I love playing basketball. My time in the navy has taught me that movement is medicine, and it's always been a great way for me to revitalize my mind and spirit.
I define patient care as having a trusting relationship with your doctor and really sharing that same goal of optimizing your overall health, and also just being the best version of yourself.