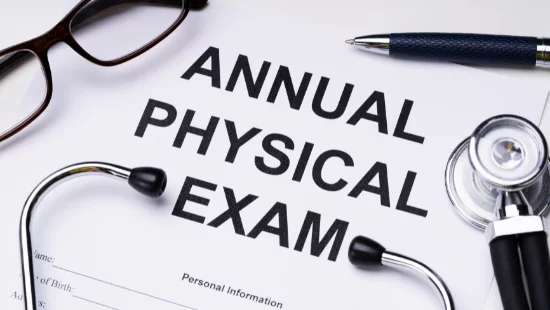 With an annual physical, your provider is better able to maintain a holistic knowledge of you, your lifestyle and its effects on your overall health. It's an important exam for preventative health care that should be done once a year.

Watch this video of Dr. Emmanuel Gelin discussing the annual exam.
The annual physical is a two part process.

Part One: This is when the provider gathers your history and data. Your vital signs and a physical exam (head to toe) are checked. An EKG, which evaluates your heart rhythm, and also blood tests are performed.

Part Two: The second part of the process takes place during a separate appointment. During this appointment the provider will share and interpret the data with the patient. The provider will go over test results, recommend further screenings (if needed), and develop an overall plan of care.

We ask that our patients make in office follow-ups after their physical.