What Is Nutrition Counseling?
Our nutrition counseling program focuses on supplementing patient care through health, wellness, and dietary guidance. Counseling will be managed by our in-house Registered Dietitian, Leah Silberman, MS, RD, the head of Wellhaus Health, a partner brand of ours. Individuals who are interested in dietary assistance are encouraged to book a complimentary phone consultation with Leah, where she will explain the program structure as it pertains to your personal needs. Subsequently, you will have the option to book your first 1:1 session. You will officially begin your journey toward reaching your health goals via dietary intervention! Individuals will have access to private nutrition consultations with Leah to address their nutrition-related questions and concerns.
What is Wellhaus Health?
Wellhaus Health believes in empowering the individual to make lifestyle choices that enhance their wellbeing. Wellhaus Health see wellness as an opportunity to teach methods for prevention and health management, beginning with dietary intervention. Our Registered Dietitian believes a healthy diet should include a balance of whole, real, and natural foods. In other words, there is no sustainable "quick fix" weight loss or healthful nutrition, and an apple doesn't "compensate" for a candy bar. Leah meets individually with clients who sign up for 3, 6, or 10 weeks of counseling, where she creates meal plans and provides support toward self-improvement.
I believe a healthy diet should include a balance of  whole, real and natural foods.
Our Nutrition Counseling Can Help With:
Weight Loss
Type II Diabetes
Lowering A1c
Improving Insulin Response
Heart Disease Management and Prevention
Lowering Cholesterol
Improving Overall Lipid Panel
Healthy Eating
Celiac Disease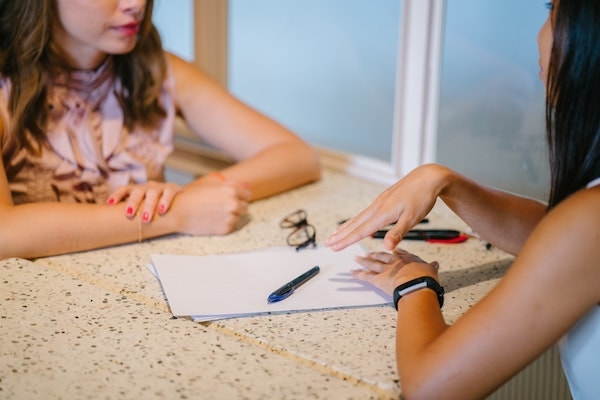 How Does It Work?
Private sessions, no insurance.
Referrals from MDs
Private inquiries
Social media
Optional initial phone call and/or in-person meeting at the office
First session: Initial Assessment
Second session: Education component + Providing Meal Plan
Third and thereafter sessions: Follow-ups
Why Would You Need To Go To A Nutritionist?
Whether you're looking to lose weight, manage a medical condition with your diet, or you want to optimize your diet to improve your overall health, you may want to seek nutrition counseling from a registered dietitian.
What Can You Expect During Nutrition Counseling?
The initial assessment is the first official session of your nutrition counseling package. In this meeting, Leah will conduct a thorough intake of your health history, dietary preferences, and more, with the intention of understanding you as an individual.
The second session consists of both an educational component, which Leah offers an in-depth explanation of her nutrition philosophy, and subsequently provides you with your sample meal plan. This plan is a guideline created solely for you, to help you reach your health goals.
Sessions thereafter are follow-ups, which are meant to provide support, assistance, and keep you accountable.
What Are The Potential Side Effects Of Nutrition Counseling?
Learning a tremendous amount of invaluable information about health and nutrition, beginning to reach (or entirely reaching) your health goals, and feeling both confident and empowered to make optimal dietary choices going forward.