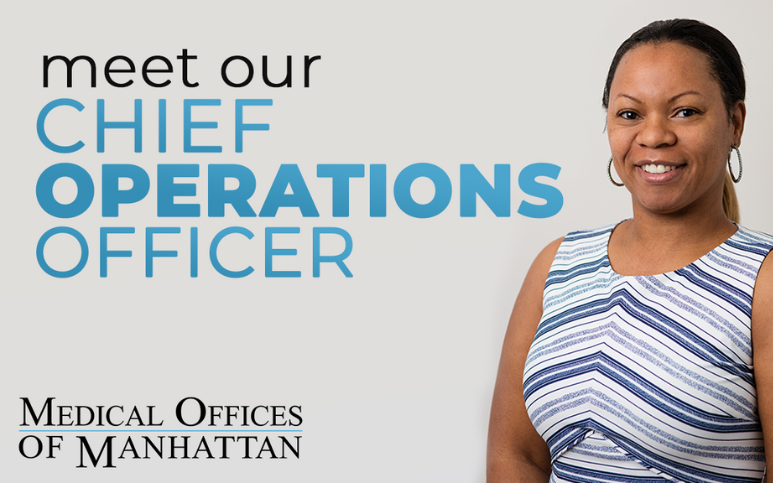 At Medical Offices of Manhattan, we work together using the most innovative methods and the latest technology to ensure our patients make the right decisions and receive the right care.
Medical Offices of Manhattan's mission is simple: to provide invaluable diagnostic and treatment recommendations. Our mantra is just as simple: early detection is paramount to prevention.
Transcription:
My name is Nadine Coley-Johnson. I am the Director of Operations for Medical Offices of Manhattan, AKA MOM.
So I have been in the medical field for around about 25 plus years. So I've had my stint with being an office manager, front desk supervisor, medical assistant, you name it. I figured that my love for healthcare and my passion for patient care lies within the administrative support to patients versus being in the clinical end of things.
I have a huge family and they're quite dependent upon my expertise, sometimes in the health field, navigating through the processes in terms of getting the best clinical care possible. It's super important for me to be as knowledgeable as possible in this arena to be able to support my family.
So I am originally from Jamaica and I migrated to New York. My mom came here and she brought me here. Being the 12th child of 17 siblings, New York I think is the greatest melting pot to be. It's so diversified, there's a hustle to it, and so being a part of the New York health system is invaluable.
I am super privileged to be a part of this team, and I feel that I would not have chosen anywhere else at this point in my career. I think I am right where I need to be.