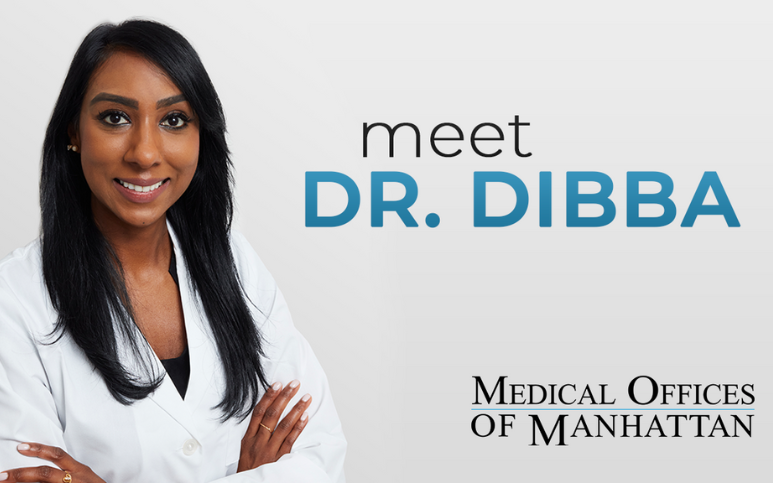 Meet our gastroenterologist, Dr. Pratima Dibba. Learn more about her by watching this video. Book an appointment with her today by going to our website below.
Transcription:
My name is Dr. Pratima Dibba, and I am a gastroenterologist at the Medical Offices of Manhattan. I am trained in internal medicine and gastroenterology with an additional focus in nutrition, women's gastrointestinal health, and liver disease. I'm a member of the American Gastroenterologic Association, the American College of Gastroenterology, and I've done numerous research projects and published articles in the fields of gastroenterology, specifically in nutrition, women's gastrointestinal health and liver disease.
So I actually gained interest in gastroenterology after I encountered a patient during my training who has a hereditary condition called Lynch syndrome, and she manifested as having colon cancer at the age of 26. That really sparked my interest thereafter, so I did rotation in internal medicine during my internal medicine training and I just fell in love with the field. I love that it encompasses not only acute conditions but also chronic conditions. So you really get to know your patients over many years and establish a great rapport with them.
So patient care includes the diagnosis, prevention, management, and treatment of patients' clinical condition to preserve their physical and mental wellbeing. But my definition of patient care is also more in line with The New England Journal of Medicine's definition of patient centered care, which not only takes into account their clinical condition, but it takes into account their emotional, their mental, their spiritual, their social, and their financial state.
So I was born and raised in New York City. I actually went to school down here in Manhattan down at Stuyvesant High School. So I have a strong attachment to New York City; my family, my friends are here. And in fact, I left for many years for my education and I came right back to where my heart is.